Diode blocks / Lamp test modules
Description
The diode block function modules together with their various construction elements are complete, connection-ready components. They are mounted easily by snapping them on to standard rails.
These modules can be used to implement lamp tests for block diagrams, control panels or displays etc. These modules can also be used as jumper switches for SPS controls. One switch can be used to activate all the important output relays (e.g. light outputs) manually to avoid interruptions to the supply when carrying out maintenance and repair work.
The blank BDL module can be used for special applications. For example, these modules can be configured with compensating resistances.
Lamp test modules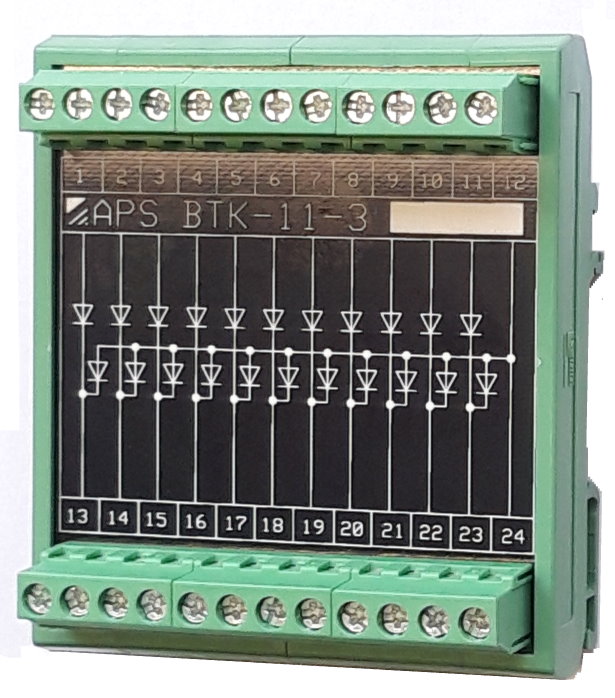 BTK-11-2
22 Diodes for lamp test DC
11 lamp loops with common cathode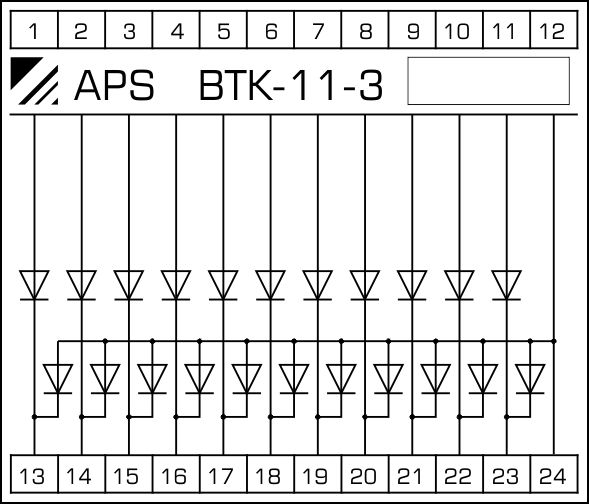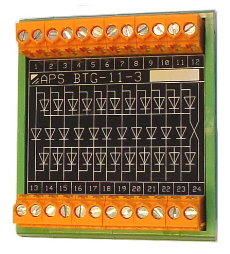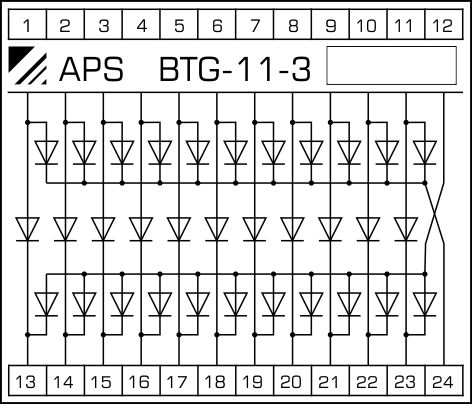 BTG-11-3
33 diodes for lamp test DC DC
11 Lamp loops with common cathode or anode
Can also be used as a basic group alarm
Possible application
Lamp test with group alarm
HS=group alarm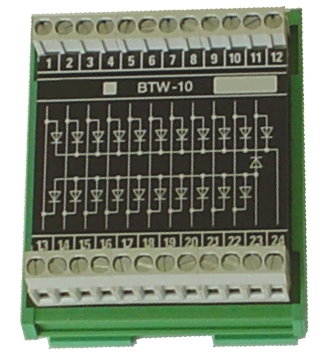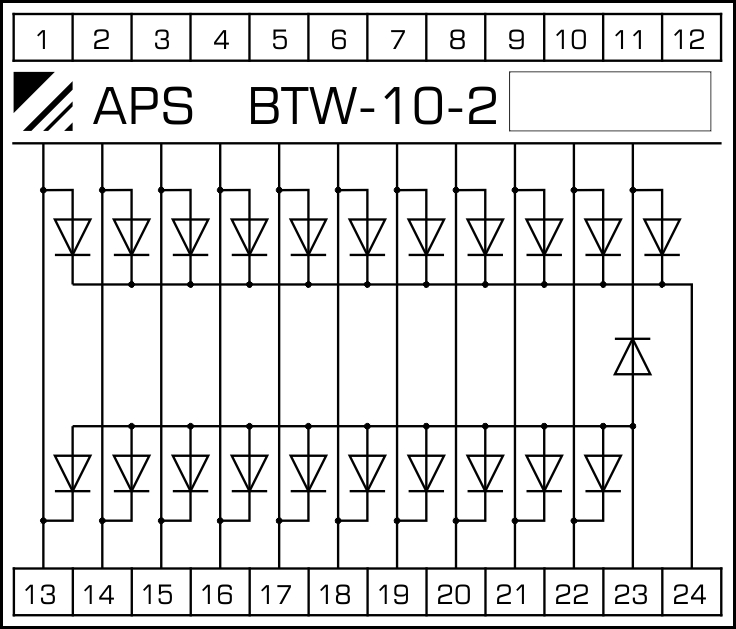 BTW-10-2
23 diodes for lamp test AC
For lamp operation, max. 250V AC max. 100mA per lamp
Possible application
Lamp test
Function modules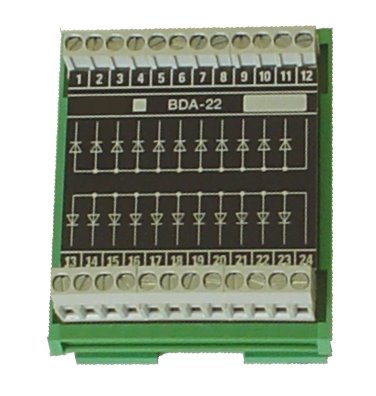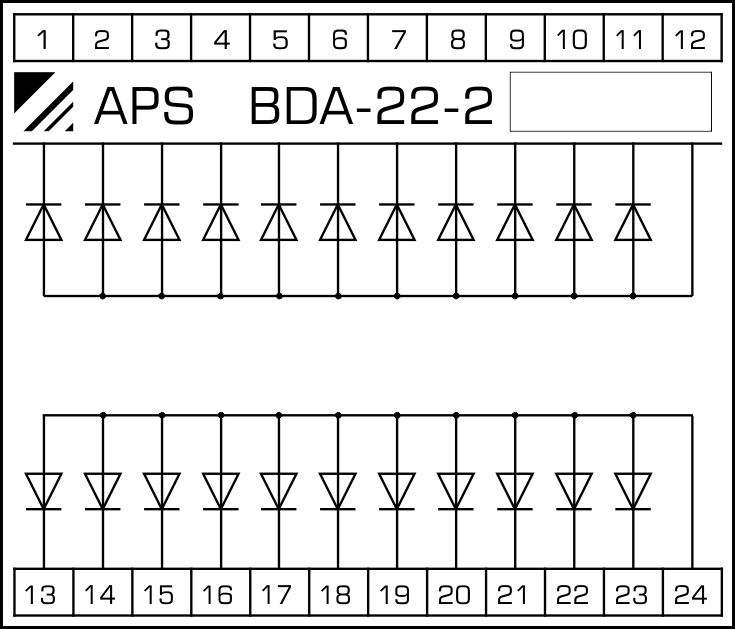 BDA-22-2
22 diodes with common anode in two groups
Possible application
Simple lamp test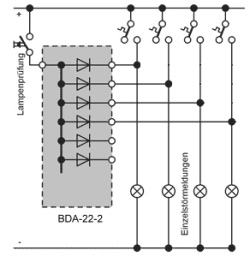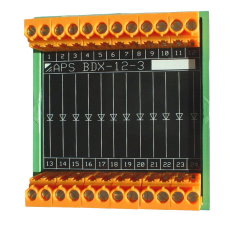 BDX-12-3
12 diodes for free-wiring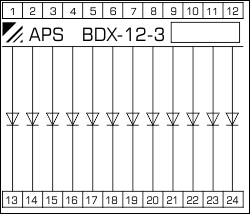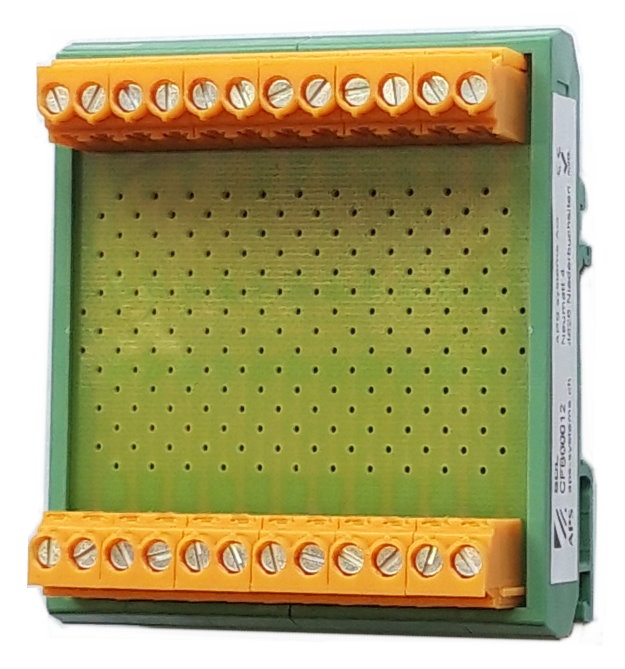 BDL
Freely-configurable blank experimentation module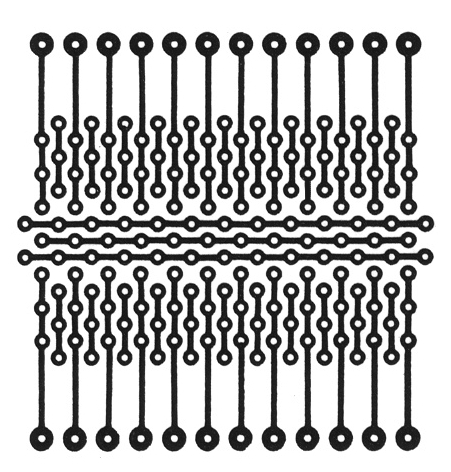 Technical data
| | |
| --- | --- |
| Housing | Polyamid |
| Connections | Screw terminals 4mm² |
| Diodes | 1N4007 |
| Temperature range | -40 to +70°C |
| Dimensions WxHxD | 68x82x51mm |
| Mounting | 35mm DIN-rail EN50022 / 32mm C-rail EN50035 |
| Mounting positon | any |
| Weight | 80-100g depending on version |
| Protection degree | IP10 (BDL depending on assembly) |
Dimensions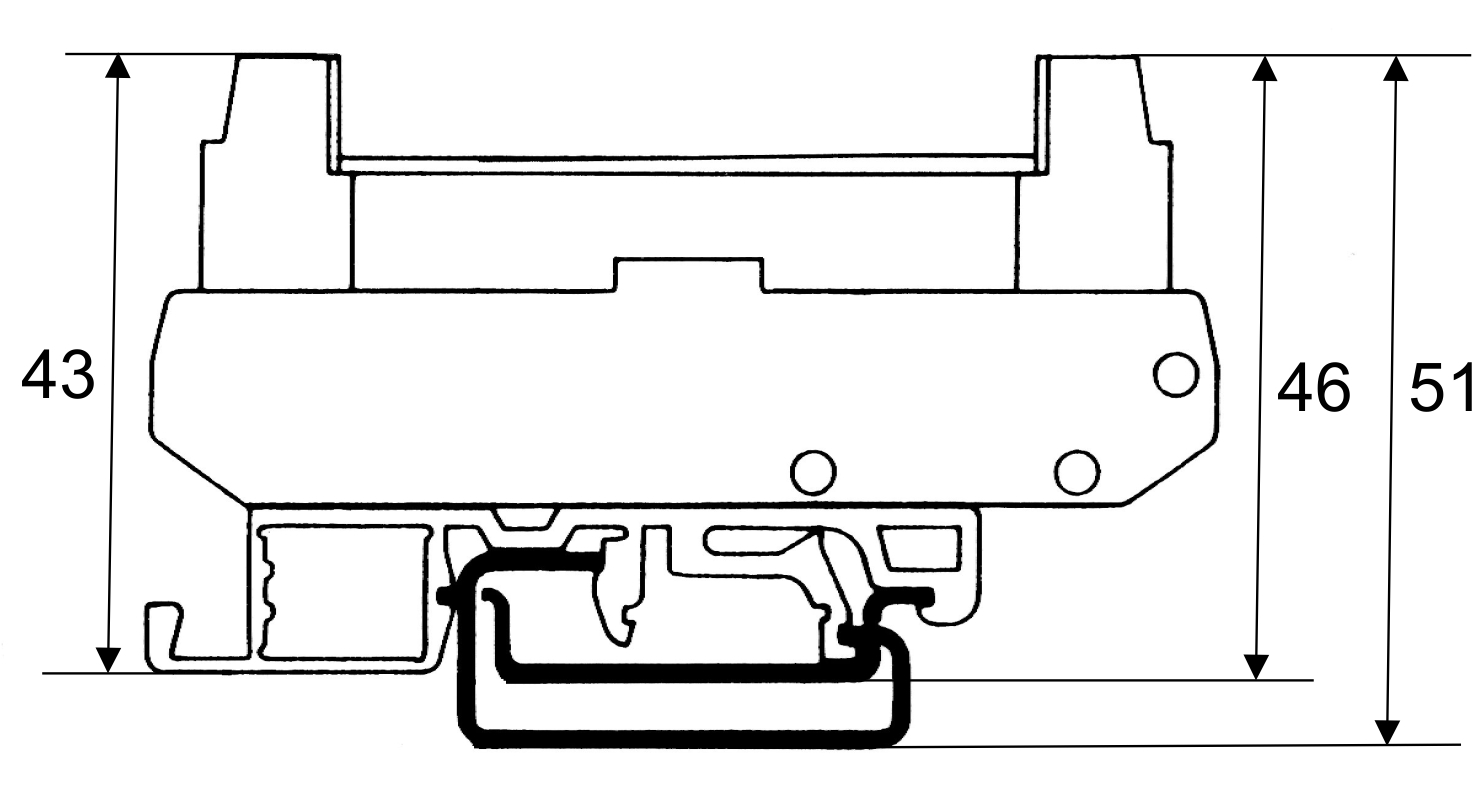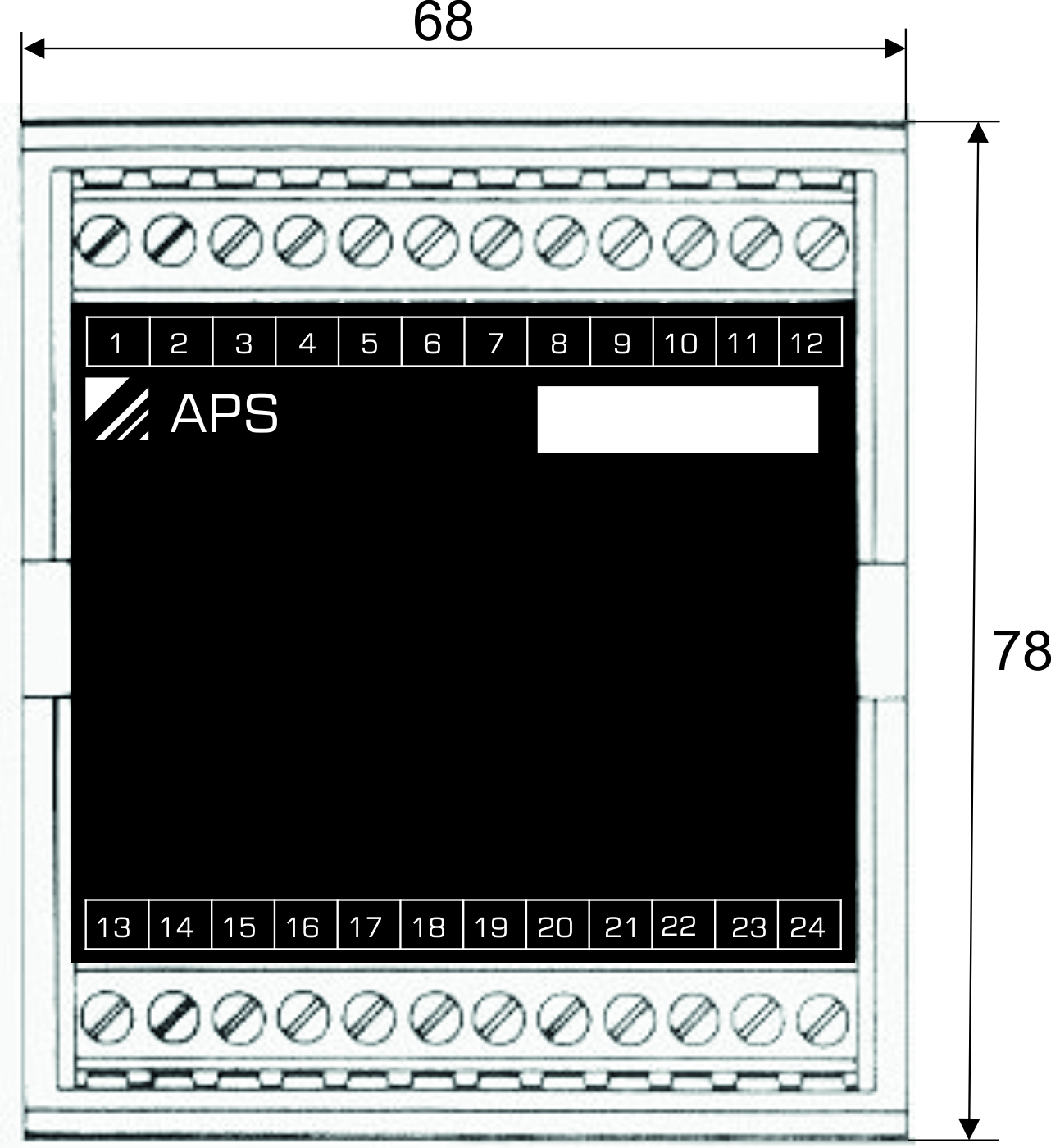 Order overview
Downloads